Although we spend a lot of energy focusing our efforts on residential service, our company is deeply rooted in new construction. Last year alone was a big year for new construction, namely in the commercial arena. Below are a handful of our largest commercial plumbing projects we've completed in Bloomington, Martinsville, and Greencastle, Indiana.
Black Dog Brewery, Mooresville, Indiana
We partnered with HR General Contractors based out of Mooresville to completely plumb a new brewery in town. This facility is now open for dine-in and carry-out. It's located at 11230 IN-67, Mooresville, IN 46158.

Kinser Flats Apartments, Bloomington, Indiana
Our biggest project in company history was a 51-unit apartment building for veterans located in Bloomington, Indiana directly off Kinser Pike. The project was managed by Keystone Construction based in Indianapolis. This job was a major challenge for our team and the company as a whole and is one of the more rewarding projects we've been involved in since our founding in 1992.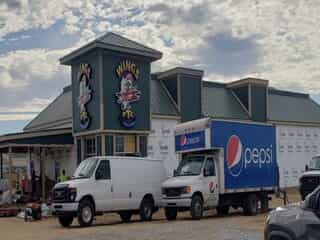 Wing's Etc., Martinsville, Indiana
Thrive Construction was a blast to work with on one of Martinsville, Indiana's newest commercial restaurants. Not only did we do the plumbing for this project, but we also configured the foot railings for the bar out of the black pipe. Visit the Wing's Etc. team at 285 Grand Valley Blvd.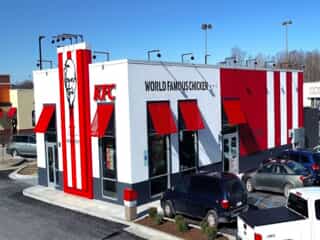 KFC, Greencastle, Indiana
This project was a completely new build of a KFC restaurant in Putnam County. The contractor on-site was DeWees Construction from Bargersville, Indiana. The restaurant, completed in 2017, is located at 46 Putnam Plaza in Greencastle, Indiana.
YOUR NEW BUILD DEPENDS ON QUALITY PLUMBING. CHOOSE A PLUMBER YOU CAN TRUST.
We are actively seeking commercial and residential new construction projects to submit bids. If you are a contractor or a homeowner in the planning and budgeting stage of your project, we'd like to meet you. Send an email to elliott@trustyourplumber.com to request a same-day call-back.